if you're a hater, you be hatin' on swag.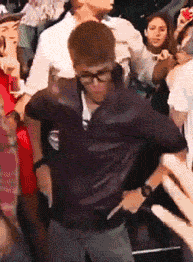 *Original Bieber Facts Account*
im 14, so if your arguement was "im a 12 year old obsessed fan", your arguement is invalid.(:
if you want me to follow or get to know me, comment my page.
all bieber facts are from tumblr.
if you love justin as much as i do, commeny my page(: i love my fellow belieber family.
this world isn't perfect. what would fans be without haters?how would you know if theres light without darkness?
I LOVE MY FOLLOWERS, YOU GUYS ARE THE MOST AMAZING PEOPLE I'VE EVER TALKED TO. XOXO
NeverSayNever.Swag.
status: guess who's back?


AS OF MAY 11 2011