hhai :D my names taara
(taa)
STATUS: listen to your heart <3

14 years olld, ny(;
Hi, well my name is tara.. yeah. I live in New York<3 I . Yes, im SINGLE. I like funny people. Impress me:D My favorite Bands are, NEVER SHOUT NEVER<33333333, SKRILLEX (love dubstep c: ), Paramore, Skillet, The used, Second Hand Serenade, & A Day To Rememeber. Warp Tour 2011- cant wait!!!! I dont lable, just be yourself! :3!
Basically, if your nice to me, im nice back.
lIVE YOUR LIFE ;*
ADD ME ON OOVOO: tarascool
talk to me & get to know me(=
Long Island New Yorrrrk !
just dont push me.

follow me on twitter- http://twitter.com/#!/createpeacex3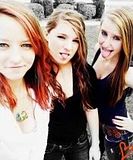 me, sam, & traacy. These girls have been here for me through thick aand thin. I honestly have no idea what I would do without them :D
TRACYS WITTY-xotdalezzx69
in the morning with my little sister.. lol o.O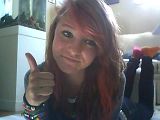 me & my little sister again . C: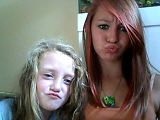 i